my creative skillset
I'm a Senior User Experience Designer based in Brighton. You can count on over 15 years of inquisitive creative growth, and developing the skills needed to meet the demands of changing digital services. I've worked with Government digital transformation projects and large NGOs as well as small businesses. I care passionately about bringing humans along on these challenging journeys. I do this through participative and lean UX, agile practices and visual storytelling.
Download CV
Go to User Experience
User Experience
User research, stakeholder engagement, participative workshops, user personas, user journey mapping, storyboarding and sketching, user flows, evidence based decision-making, , user experience testing, lean UX
Go to Interaction Design
Interaction Design
Interaction design across multiple channels, high fidelity interactive prototyping, Interface design, modular, responsive, data driven. Playful, game design. Iterative agile approach
Go to Virtual Reality
Virtual Reality
Creative art direction and prototype development for VR experiences. User experience discovery workshops, storyboarding, collaboration with sound designers and technical artists and developers. Blender, Unity3d, Github
About Me
"people tell me their stories! designing for them is an honour & a creative adventure"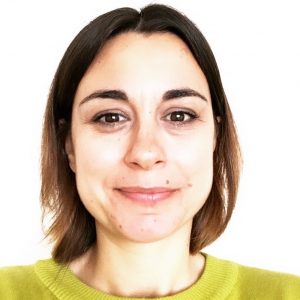 I prioritise things that work over things that are pretty.
My own personal standard is to create a user experience that is smooth, elegant, simple, memorable and delightful. Allowing a user to reach their goal is what's important.
I care about the people I work with as much as end users. I believe that creators of every kind have to feel motivated and inspired in order to bring their best solutions out.
I'm a bit like digital solvent, oil or glue depending on the use case.
As solvent I tease complex and entangled problems apart so they make sense, analysing and synthesising the problem space into a shape that people can talk about and navigate around.
As oil I facilitate communication between groups who struggle to understand each other's needs. I do this by adapting and learning the many practices needed for digital transformation. I deliver value to product managers to ensure they have the best communication aids at their disposal to progress their ideas and reduce fear in stakeholders in agile processes. I enable developers and business analysts to understand and collaborate with designers and end users where possible.
As glue, I craft user needs into journeys and designs that are testable by research and evidence. Building iteratively, I ensure that each new addition is going to withstand pressure. I do the same with my teams. I try to understand each person's needs and try to find ways to build effective working relationships whilst helping them see through new lenses.
Please get in touch if you have a project or idea and think I may be able to help you or your business.
email mafj@rootinteractive.com
What people say
I work with amazing product managers, ux designers, user researchers, content designers, scrum masters, business analysts and developers. Here's what they say about my work.
Victor Sonde
Agile Consultant / Delivery Manager at Department for Education
Nodumo Dhlamini
Director ICT Services & Knowledge Management, Association of African Universities
Liam Finnis
Website Manager, Policy & Practice, Oxfam GB
Contact me...
I'd love to hear from you if you think you might like to work together sometime. email me directly at jay@rootinteractive.com