my creative skillset
I'm predominantly a visual designer. Either side of interface design, I work as a UX consultant and with Agile development teams to hand craft front-end code for prototypes and live websites. I'm regarded as an asset on project teams for my ability to bridge the gap between client requirements and technical development. I pay attention to detail, am self-reliant and capable of delivering great results.
Connect with me on
LinkedIn
User Experience
User research, information architecture, interaction design, wireframes, prototypes and user testing
Visual Design
Branding, interface design, modular design, responsive design, vector illustration, data visualisation
Front-end code
HTML, CSS, jQuery, LESS, SASS. Bootstrap. Theming for Django and WordPress. Git, Svn. Processing.js
About Me
"people tell me their stories! designing for them is an honour & a creative adventure"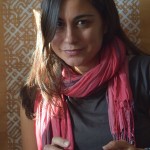 I'm a versatile digital creative from Brighton, UK. You can count on my 15 + years of enthusiasm and experience in UX consultancy, visual design, front-end development (HTML/CSS/JS) services as well as off-the-wall abstract ideas about everything. I'm friendly and able to communicate well with all stakeholders and team members in traditional and agile projects.
For the last 5 years, I have worked for a lovely NGO called Aptivate doing 'Tech for Good' in the international development and charity sectors. I've worked with clients around the world such as WaterAid, Practical Action, Unicef and WWF on a range of knowledge-rich projects. Right now though I'm freelancing as Root Interactive, getting back to creative experimentation on the edge of disruptive technologies and interactive playfulness and exploring new sectors and opportunities to be creative. See what some of my clients say about me. View my extended profile on LinkedIn
Contact me...
I'd love to hear from you if you think you might like to work together sometime